MEET THE SISTERS:
I am full time mom, part time dance teacher that loves creating and design. I can always find time for projects that make my life more colorful and fun! Thanks for stopping by!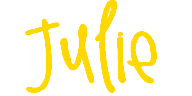 I am a stay at home Mom with a passion for creating. We created this blog in order to organize our creations and ideas in one place and share with our fabulous readers.
I work full time and have a little one year old boy. Although busy, I always save time for "do it yourself" projects or crafts. However big or small the project, I love any creative way to express myself.